Features:
1.All-in-one paraffin treatment. No paraffin kit required.
2. Moisturize and soften skin with non-greasy formula.
3.Rich in coconut oil, vitamin E and aloe vera.
4.Temperture sensor protect your skin from burning.
5.Reusable for 3-5 times.
6.The paraffin foot wax turns your home into a salon by nelping you relax, Relieves tension and relieves joint pain, providing the ultimate experience.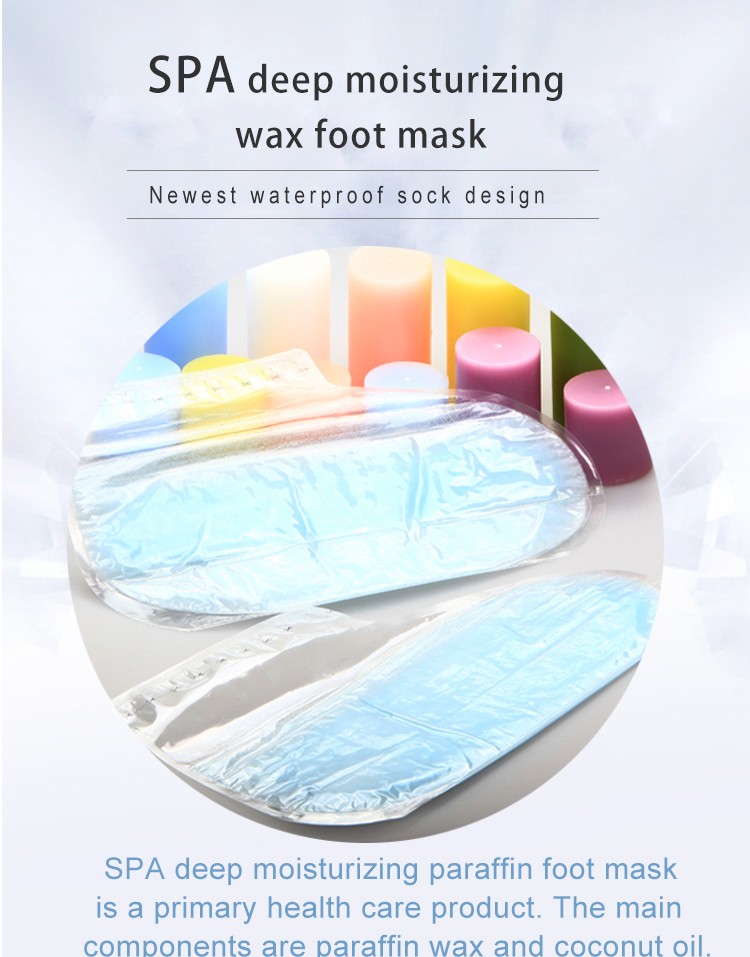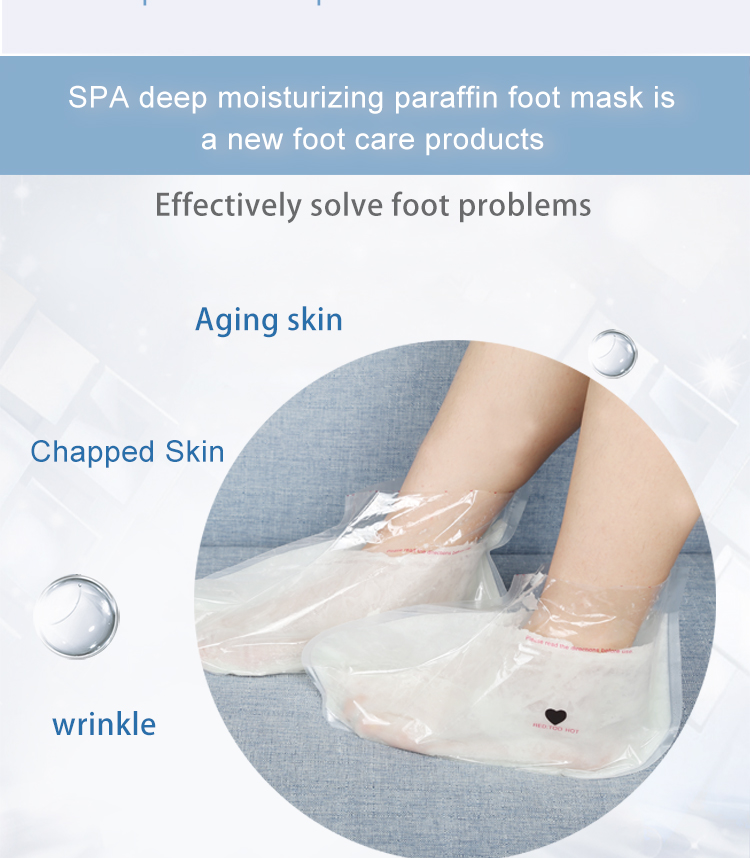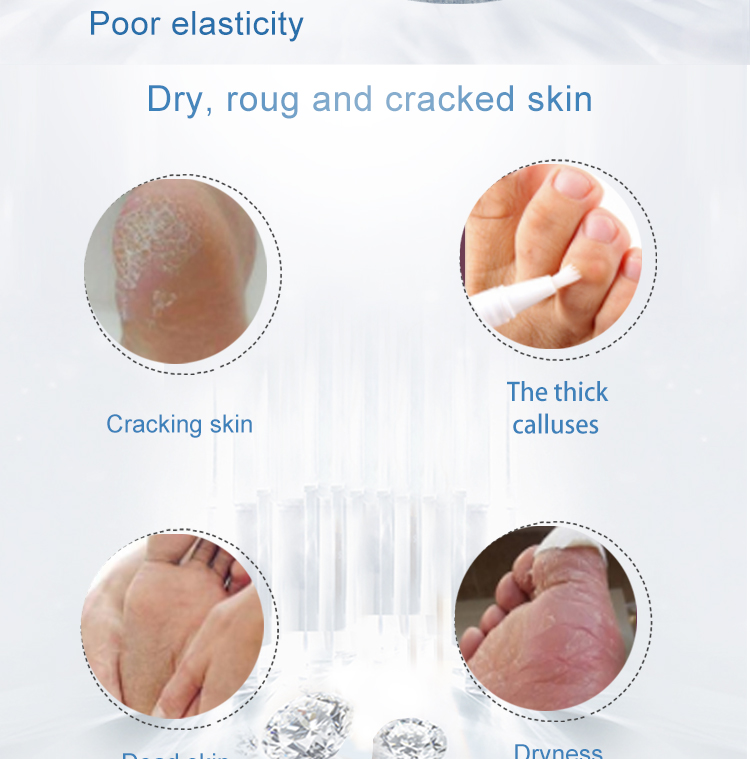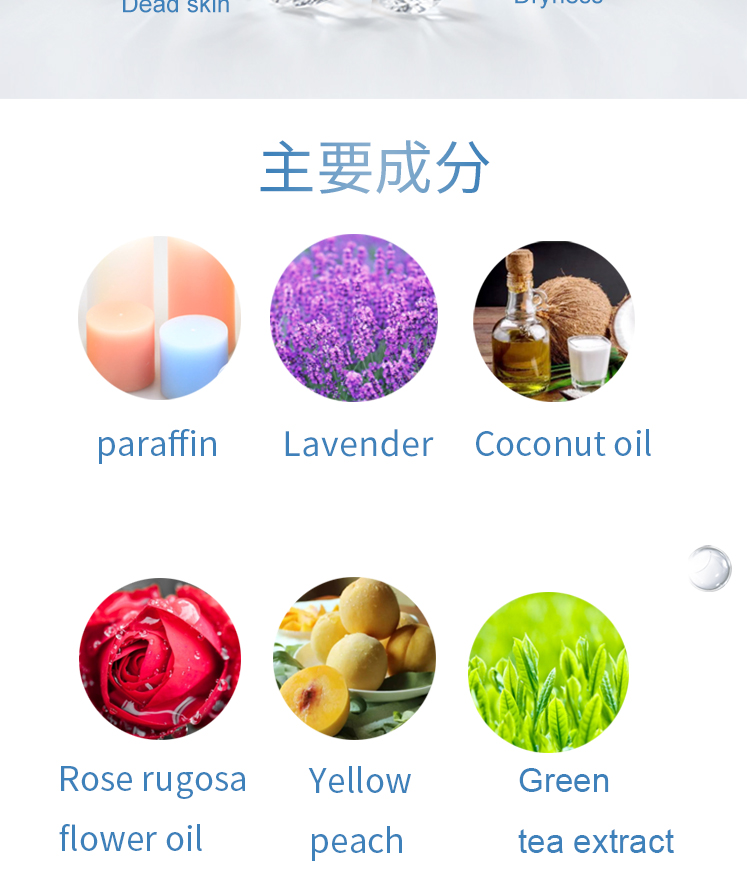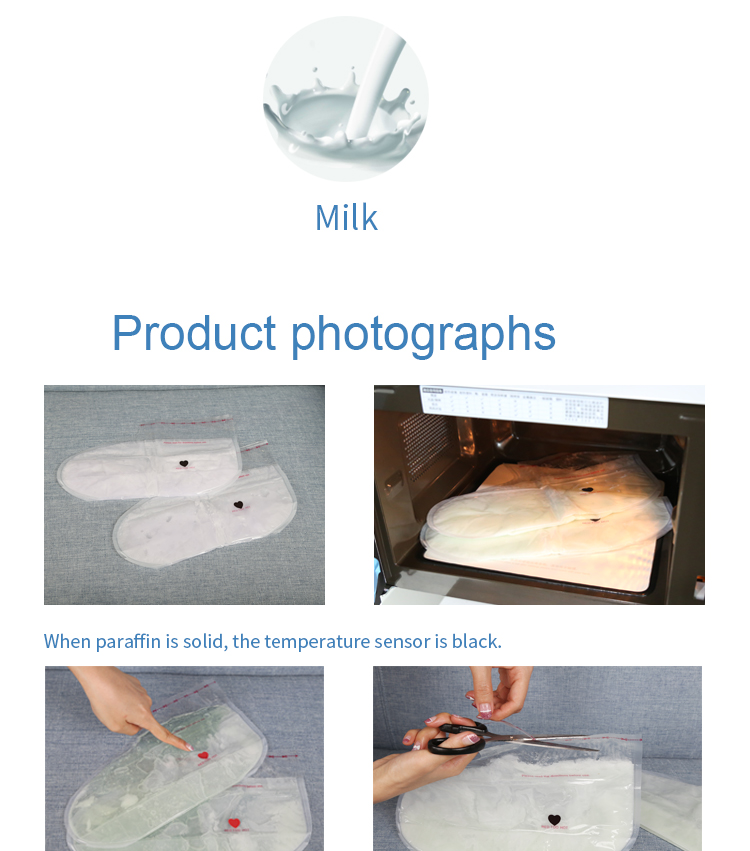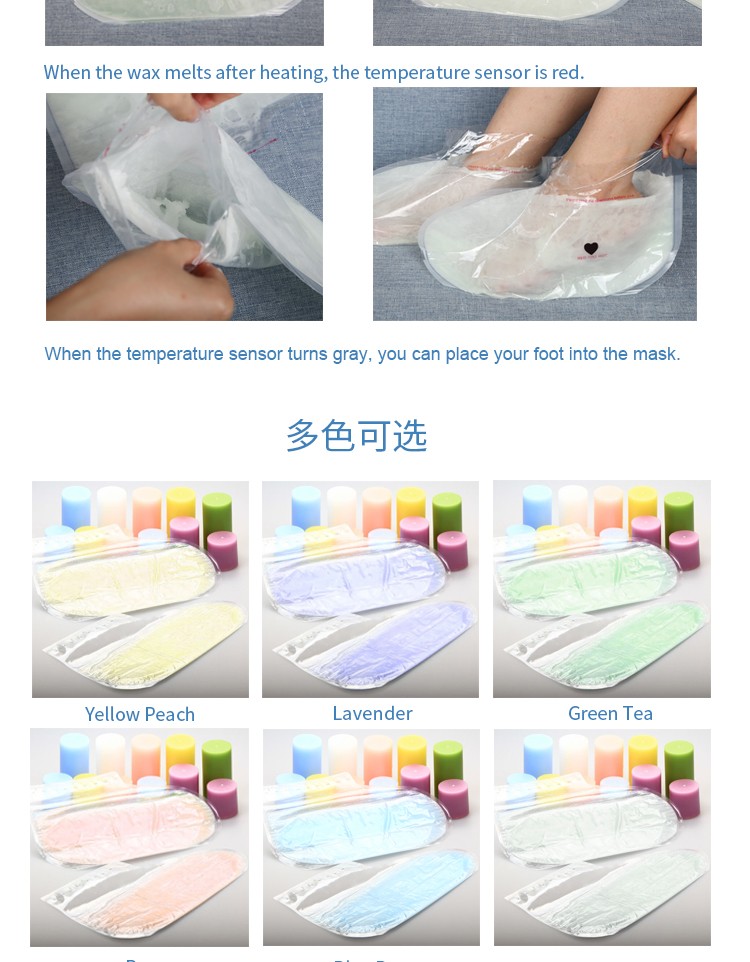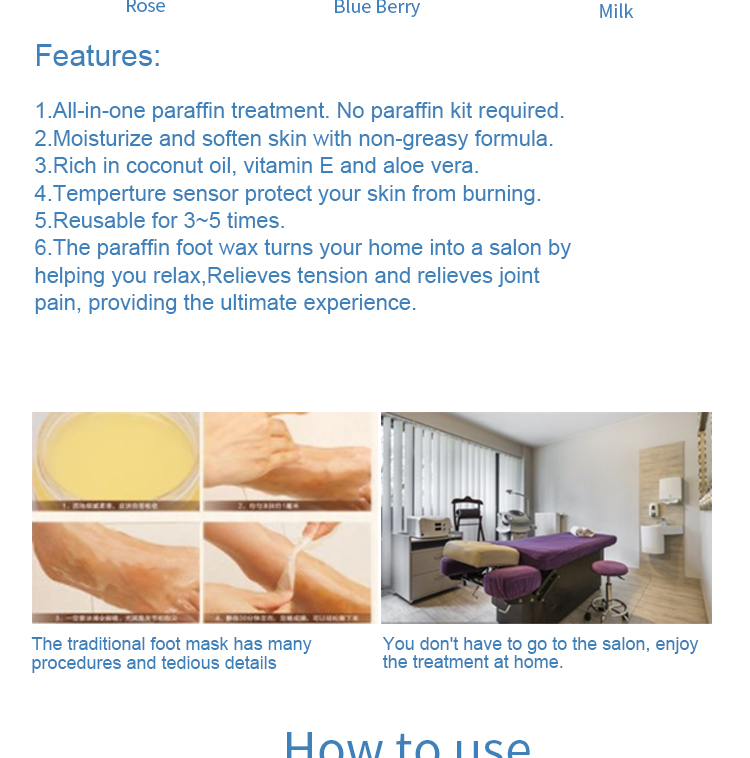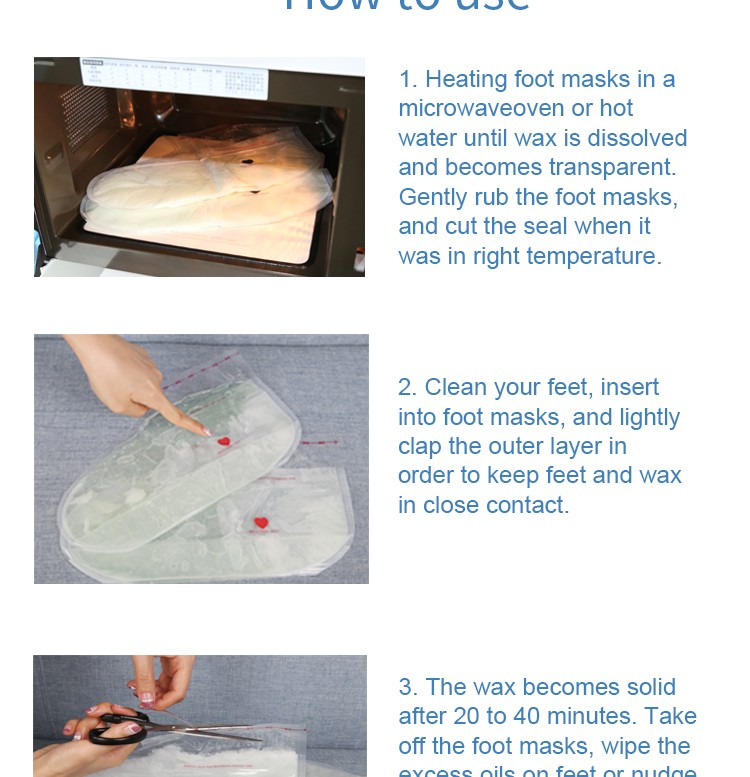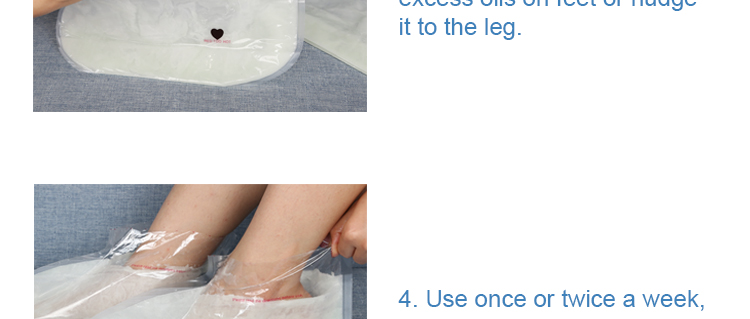 How to use
1. Heating foot masks in a microwaveoven or hot water until wax is dissolved and becomes transparent. Gently rub the foot masks and cut the seal when it was in right temperature
2. Clean your feet, insert into foot masks, and lightly clap the outer layer in order to keep feet and wax in close contact.
3. The wax becomes solid after 20 to 40 minutes. Take off the foot masks, wipe the excess oils on feet or nudge it to the leg
4. Use once or twice a week, or every day if necessary.