Product Introduction:
Make the Hair conditioner and cap into one whole. 4D cap with the waterproof design, effectively prevent the water loss, gently massage the hair and scalp skin, tiny molecules collagen can be absorbed, effective moisturizing, help to repair the scalp skin, promote the nutrients absorption, increase water content of scalp, improve scalp phenomenon, such as dry, rough etc. And can effectively nourish hair, keep hair silky smooth.. you can use it when you are at home, travelling, on business trip, easily. It's a scalp and hair care products for "Go now".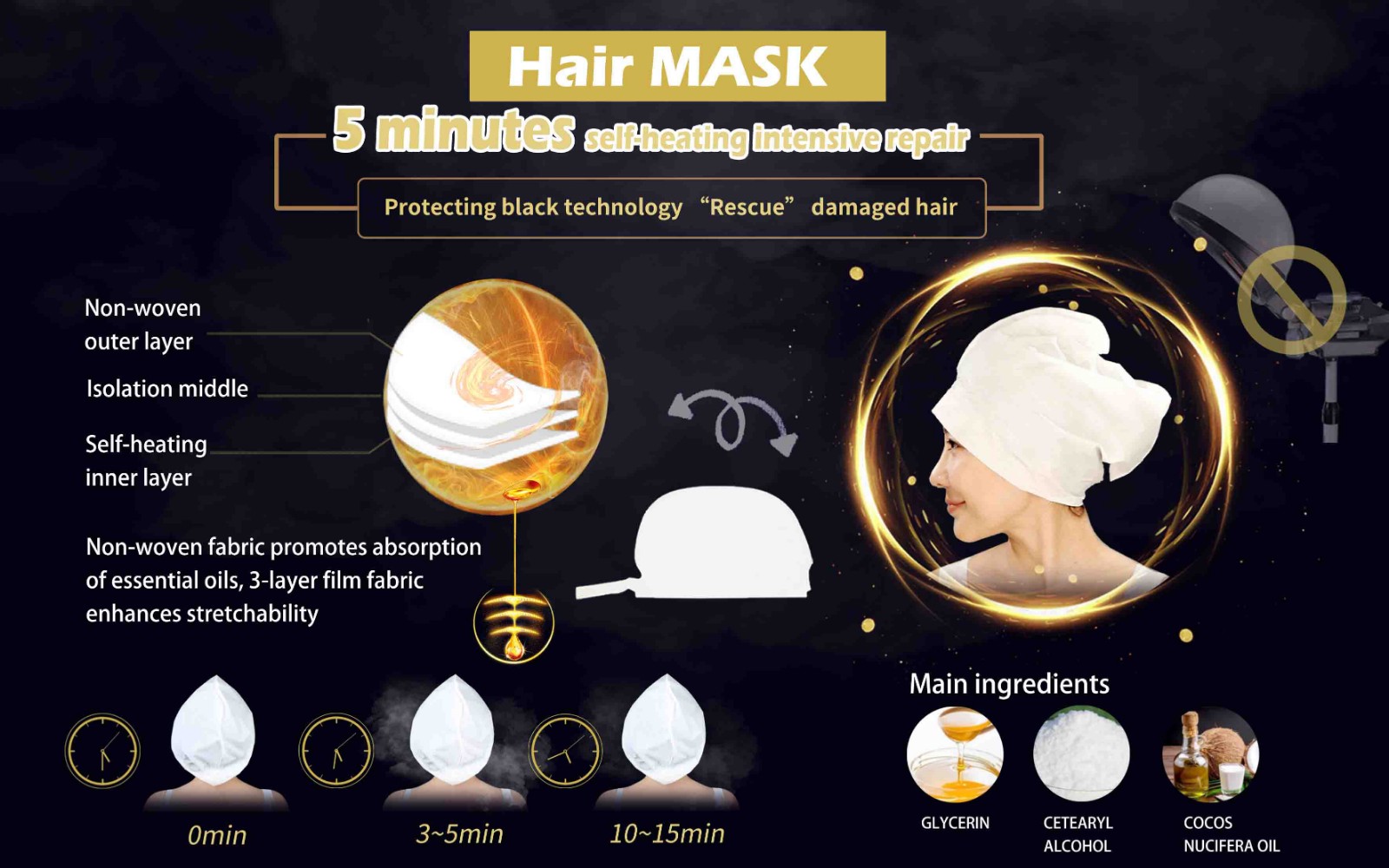 Usage:
1. Get your hair washed with water, dry your hair with towel gently;
2. Take out hair mask, put it on your head. wrap the whole hair and scalp. (girls with long hair are suggested to bow to make their hair fall vertically, which is easier to put the hair into the mask.)
3. Fix the hair mask with the sealing sicker. gently massage your head and hair for 3-5 minutes to make it well absorbed.
4. After 20-30 minutes, take off the hair mask and wash your head with clean water.