Do every step well Responsible for your heels?
This is a triple care foot mask that provides special care to your heel area.
You can enjoy three effects at the same time:Exfoliating, Softening,Moisturizing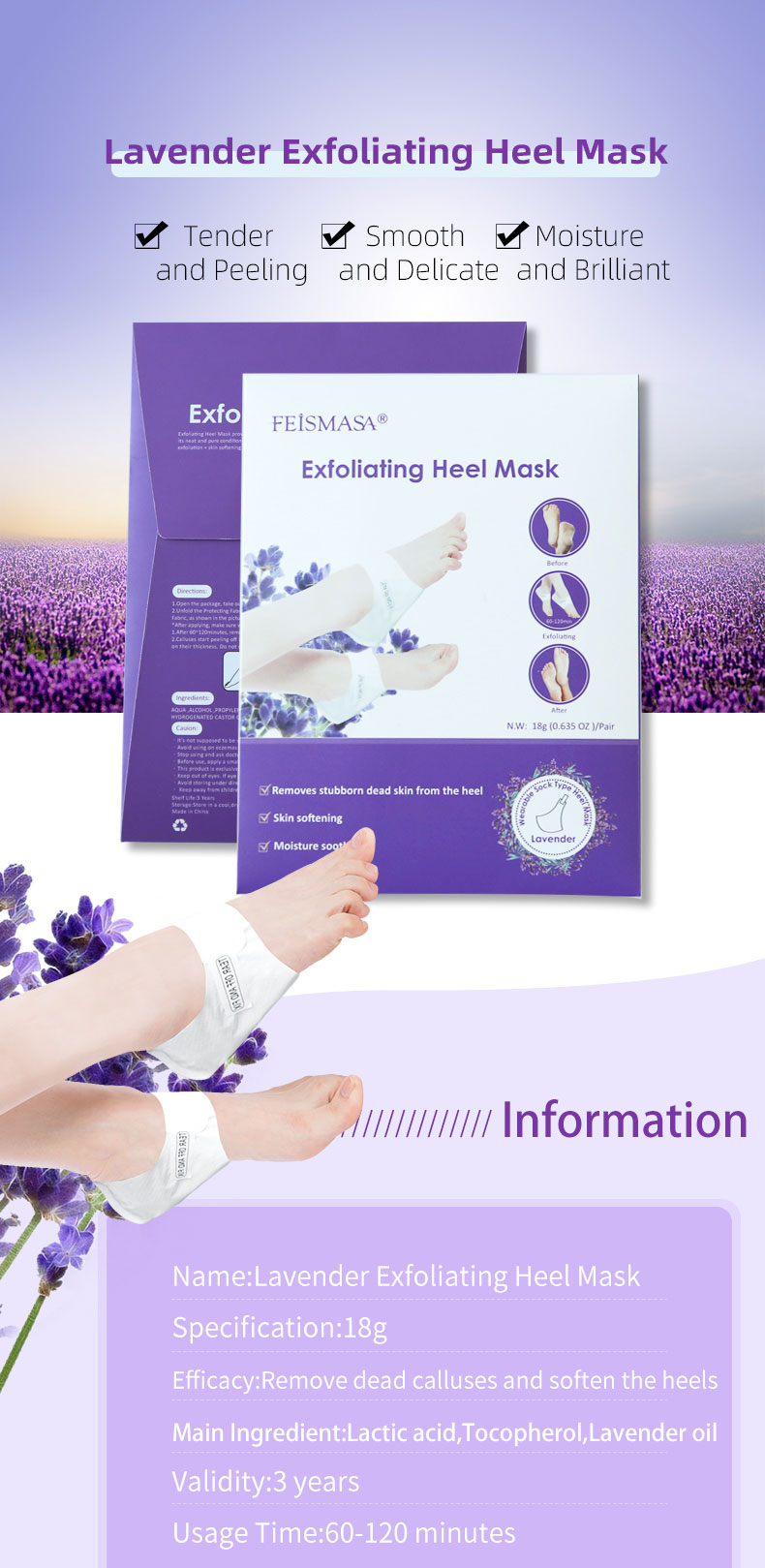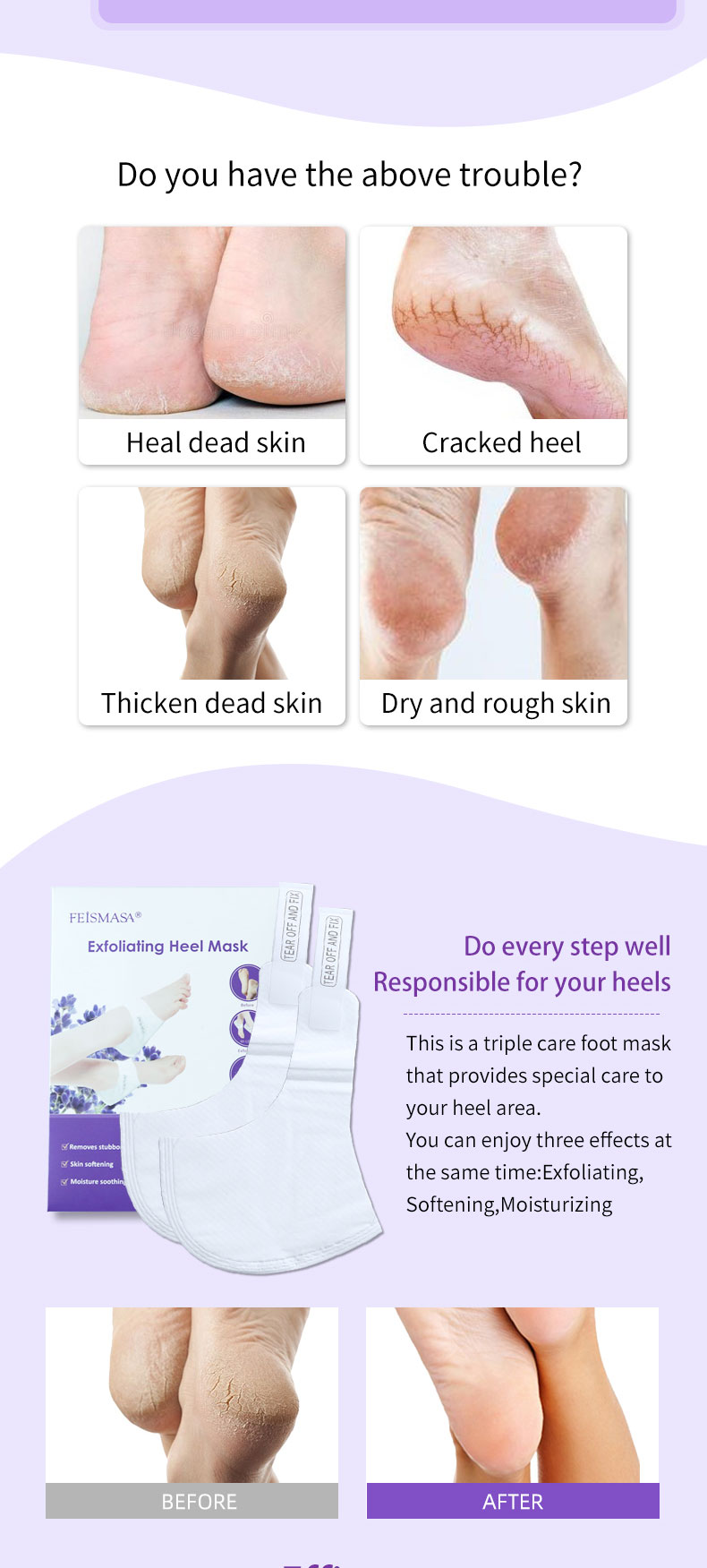 How to use
1.Tear the package,open and remove the exfoliating tables, place them in the same direction as the first illustration.
2.Unfold the protective fabric. Wrap it on an exfoliating pad.Attach a fixed label to fix.
3.After 60-120 minutes, remove the protective fabric and exfoliating pad and wash your feet with warm water.
4.The old cutin will gradually fall off after about 5-7 days.