Effictive:
The masks can bring you comfortable and cooling sense, which can cool down and relax your tired and swelling shanks. The essence is refreshing and you won't feel sticky, so you don't need to wash them after using the masks. For those whose legs are dry and easy to peeling, this foot mask is a savior,it is also very suitable to the girls who walk, sit or wear high heels for a long time. Use this foot mask 2 or 3 times a week, your foot skin will becomemoisturizing and soft, rough, dry, dark feet with callus will no longer exist.
The foot mask is so convenientto use, just like a facial mask.
Wear them like boots and wait for 20-30 minutes and then take off Massage your legs till the essence is absorbed completely.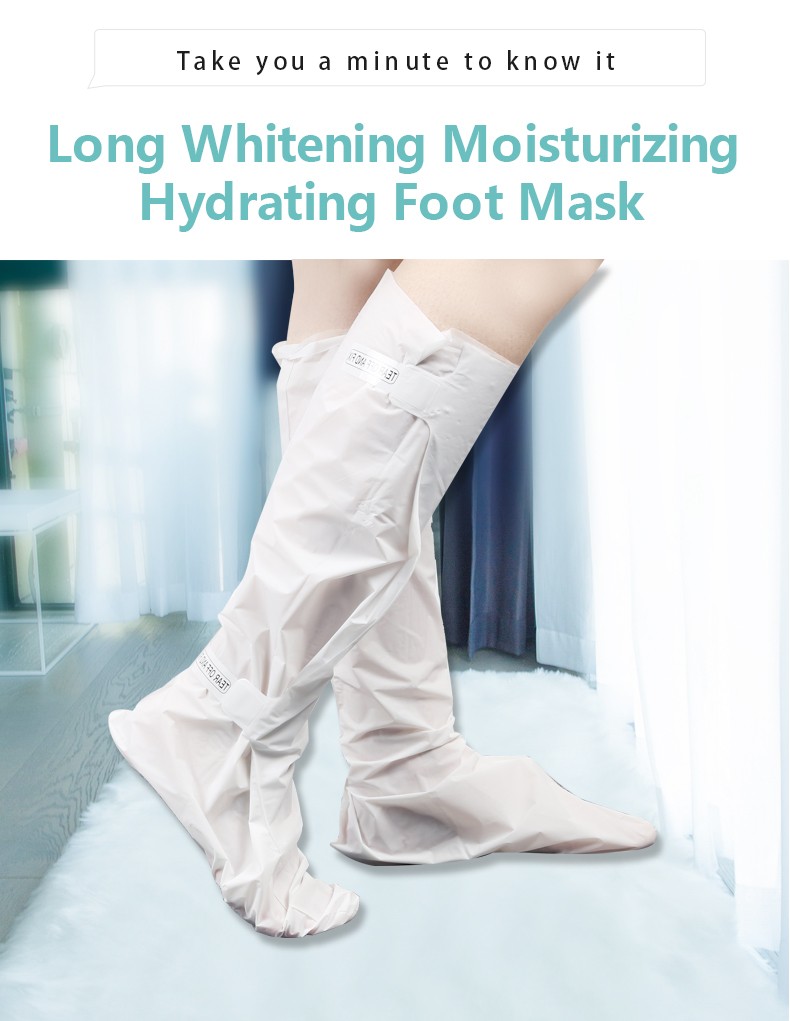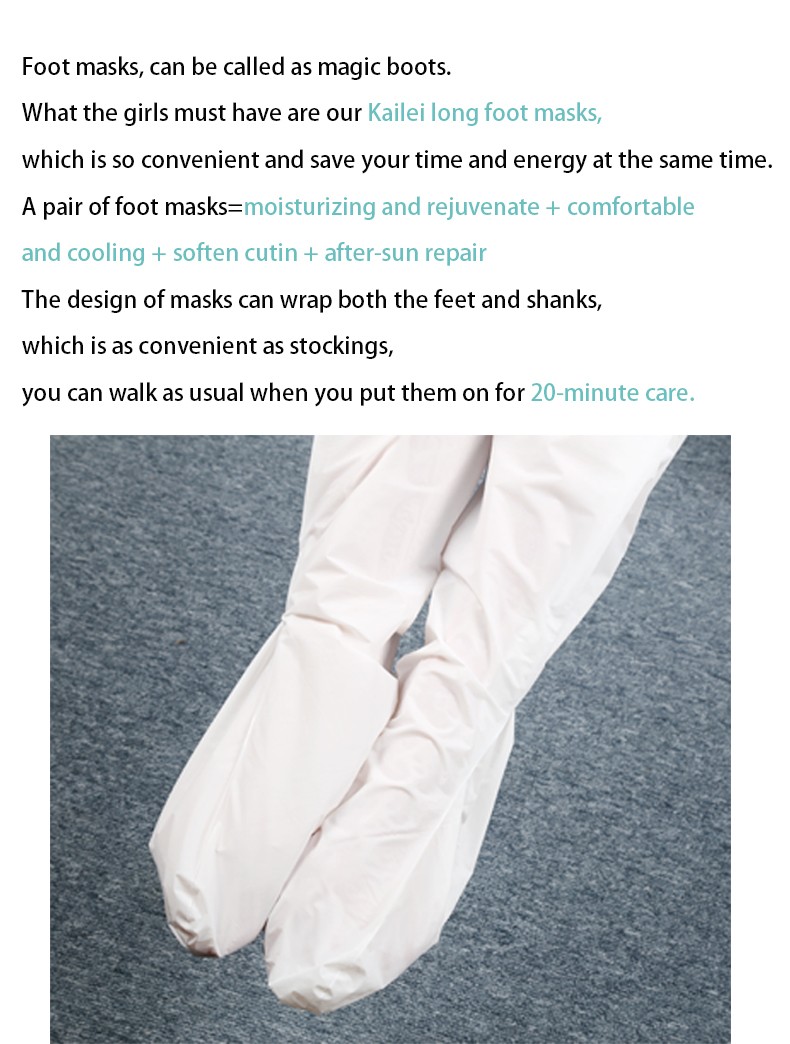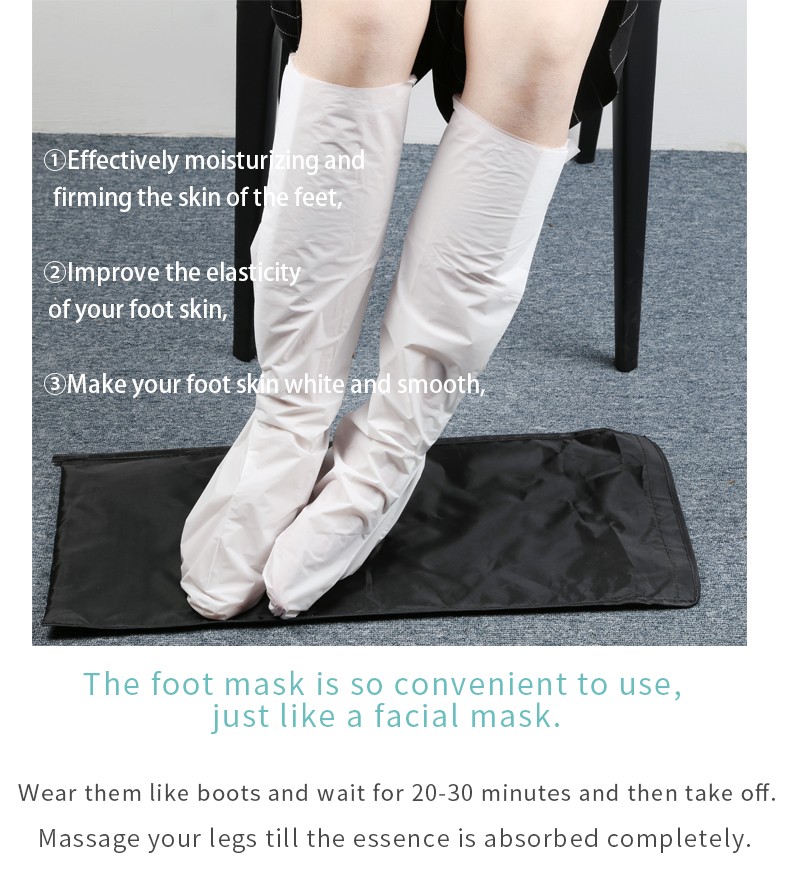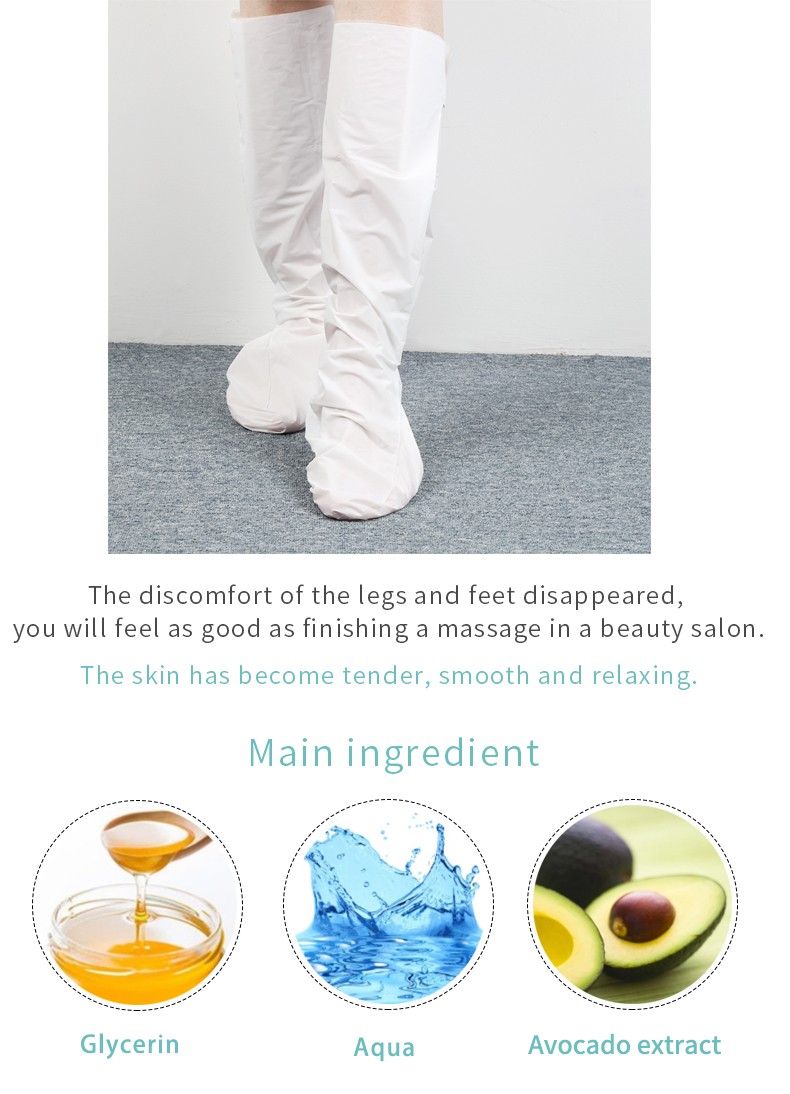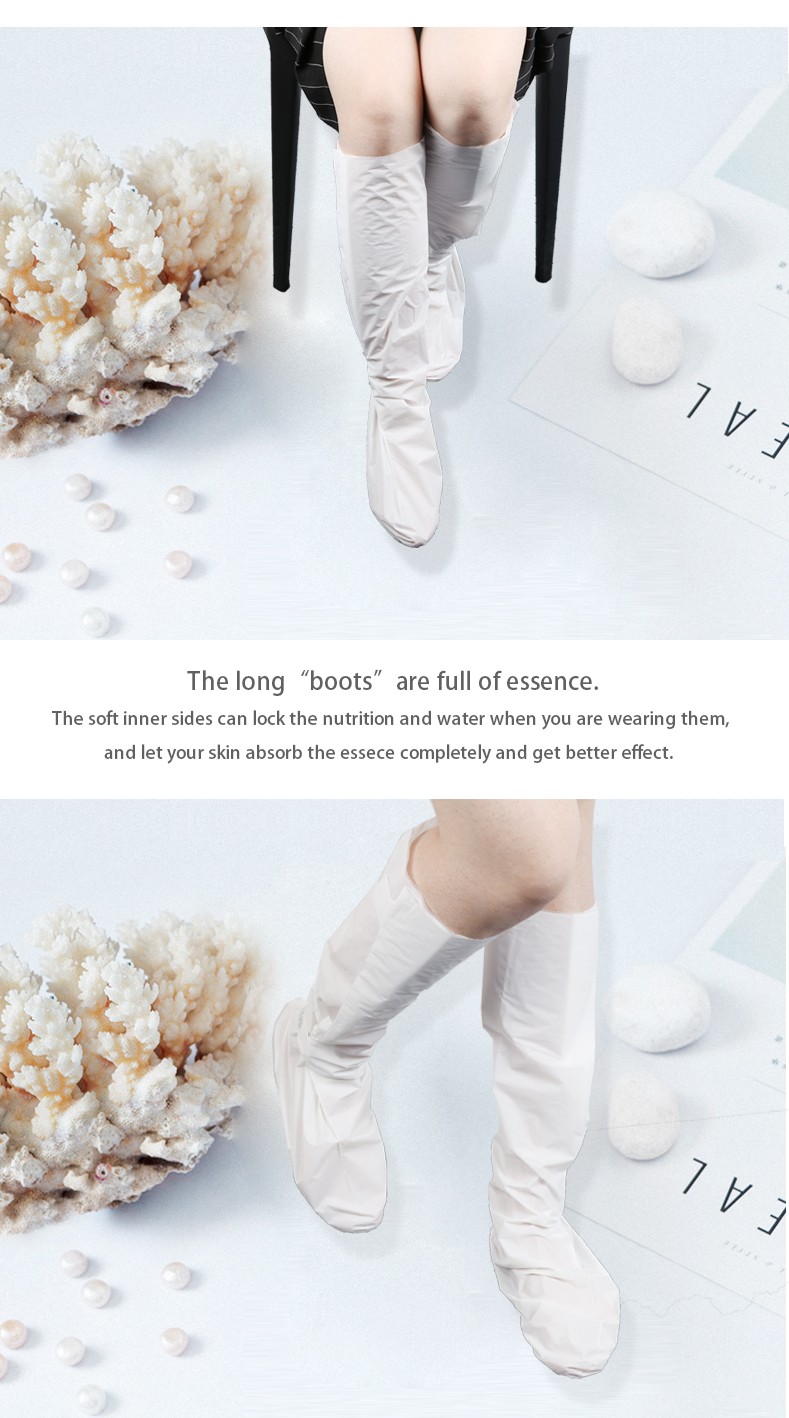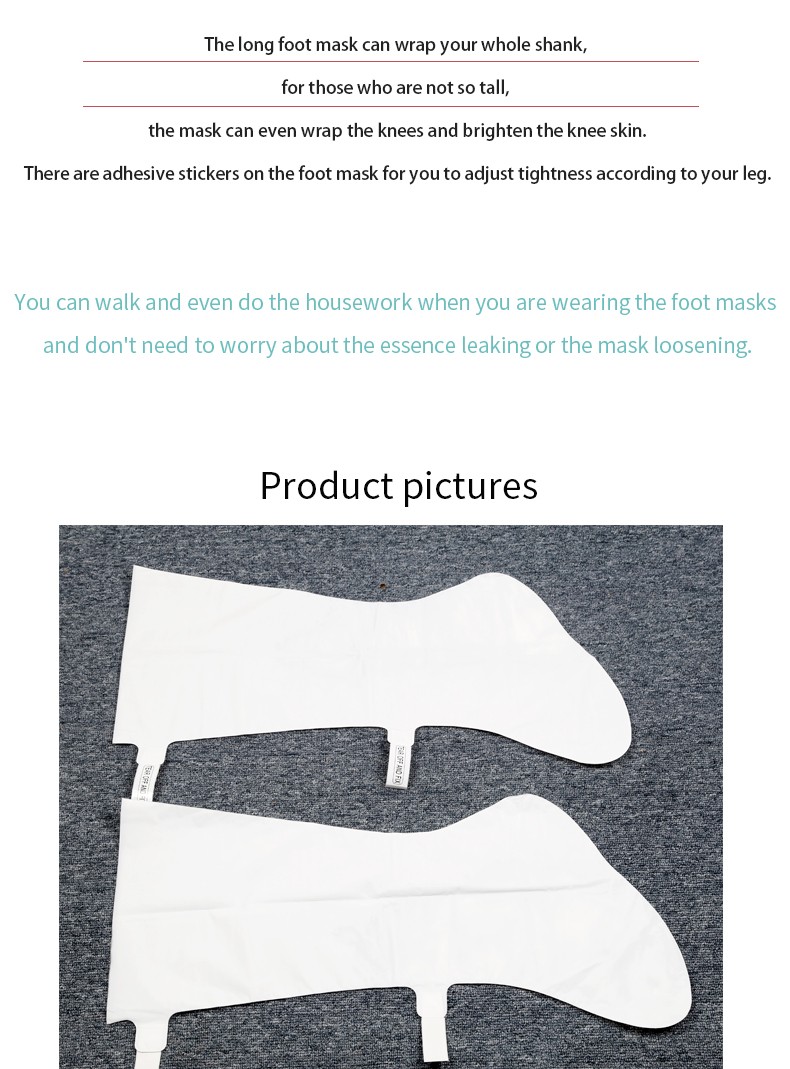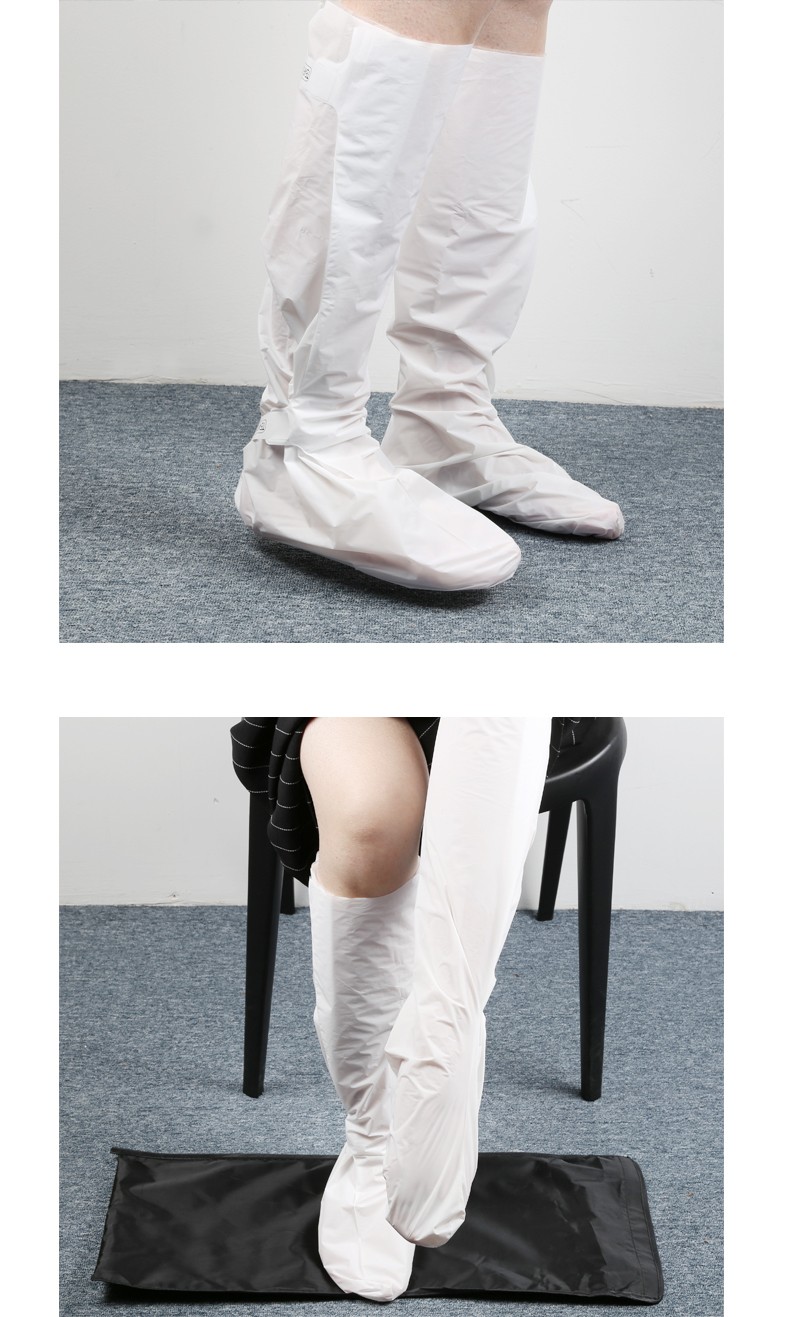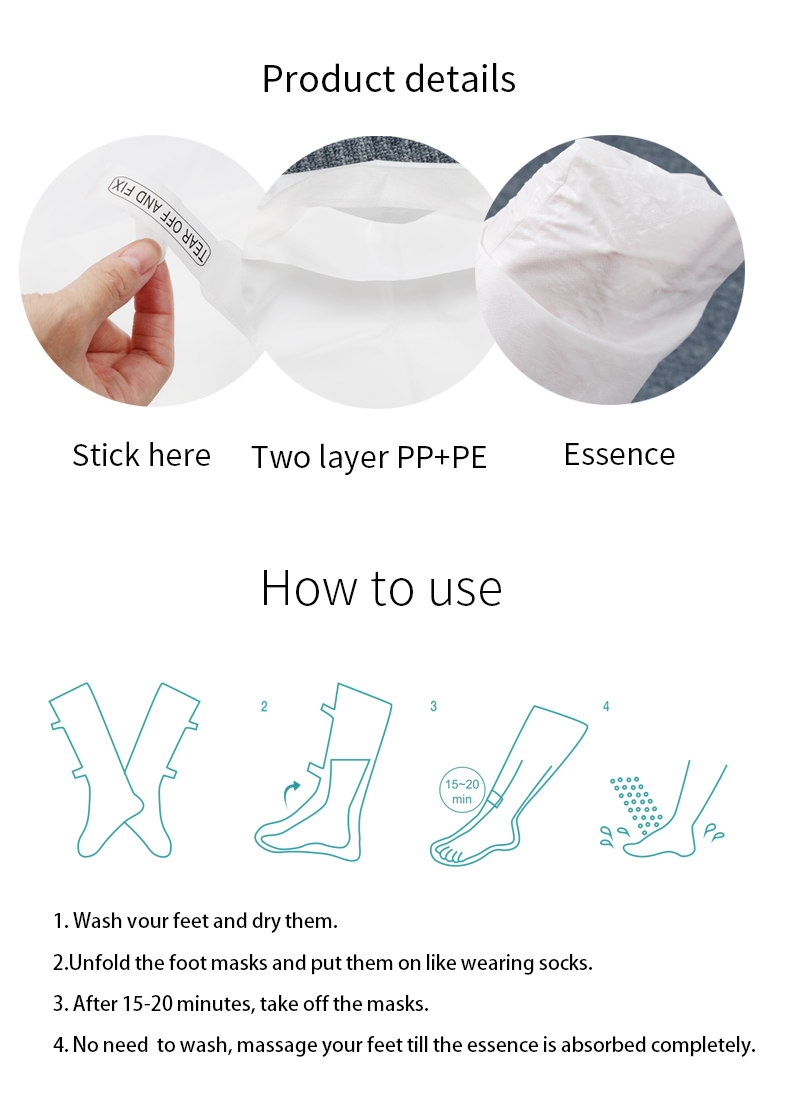 How to use
1. Wash vour feet and dry them.
2. Unfold the foot masks and put them on like wearing socks.
3. After 15-20 minutes, take off the masks.
4. No need to wash, massage your feet till the essence is absorbed completely.