Hot Sale!!
The world's first patch-type mud mask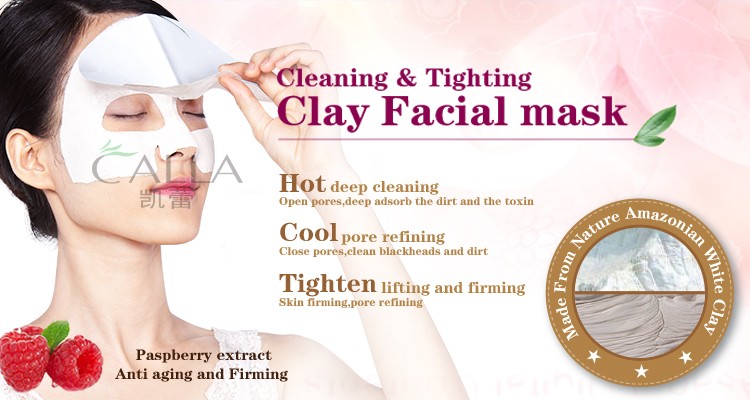 Good Private Volcanic Black Mud Facial Clay Face Mask For Sale

Mud facial clay mask is designed at 30 degrees cold receptors, and the 42 degree warm receptors as the receiving receptors. By using special natural extracts to stimulate both receptors "wake up" the skin nerves, promote nerve cells send out the signals, tells the skin to shrink pore to squeeze out dirt and grease, open pores to absorb nutrients, also tighten and firming skin at the last step.
Efficacy:
1.Deepinig cleaning
2.Pore refining
3.Lifting and firming
Enjoy Bentonite clay mask treatment in a sheet mask form for an easier and cleaner application and removal. White Mud Clay Mask contains Rich natural minerals tightened skin but not with a dry feeling,and easy to clean up, it is contains 100% Nature Amazon white Mud powder ,it is can deep cleansing and extra oil control.