ALOE SOOTHING HYDROGEL EYE PATCH

* LOOK YOUNGER, REFRESHED AND MORE AWAKE -Without the expense of spa treatments to treat those dark circles, under eye bags,wrinkles and puffiness. * LET THE RESULTS SPEAK FOR THEMSELVES - From the very first application you'll notice increased hydration, depuffing , tone and a smoother surface to give you a new kind of long lasting confidence. * THE PERFECT BLEND OF INGREDIENTS FOR YOU -Soothing 24k gold, plumping collagen, hydrating hyaluronic acid, refreshing vitamin c serum, anti aging seaweed polysaccharides, brightening liquorice extract, moisturising oat peptide and calming rose essential oil. Free from parabens and alcohol. * TAKES SECONDS TO APPLY -Simply open the pack / sheet and place under eyes and the hydrating cooling pads will do the rest! Formulated to reduce slipping and sliding.
VIDEO

<video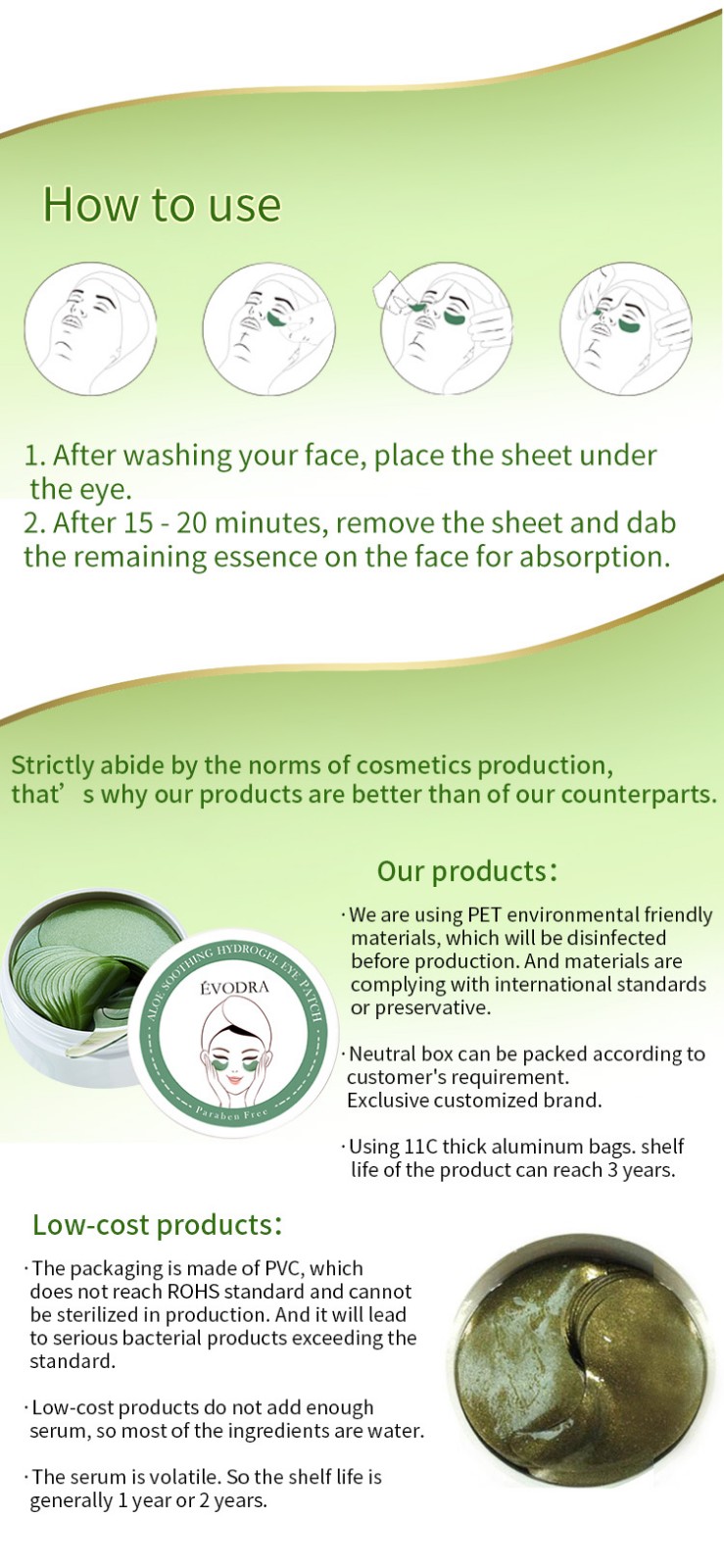 How to use:
Apply the Under Eye Mask to the eye bags and wrinkles for 15-20 minutes each time. Gently massage after removing the eye mask to make the essences permeate more easily. Use it once every two days before sleeping at night, during a break or when the eyes are tired (Use it every day if necessary.) .